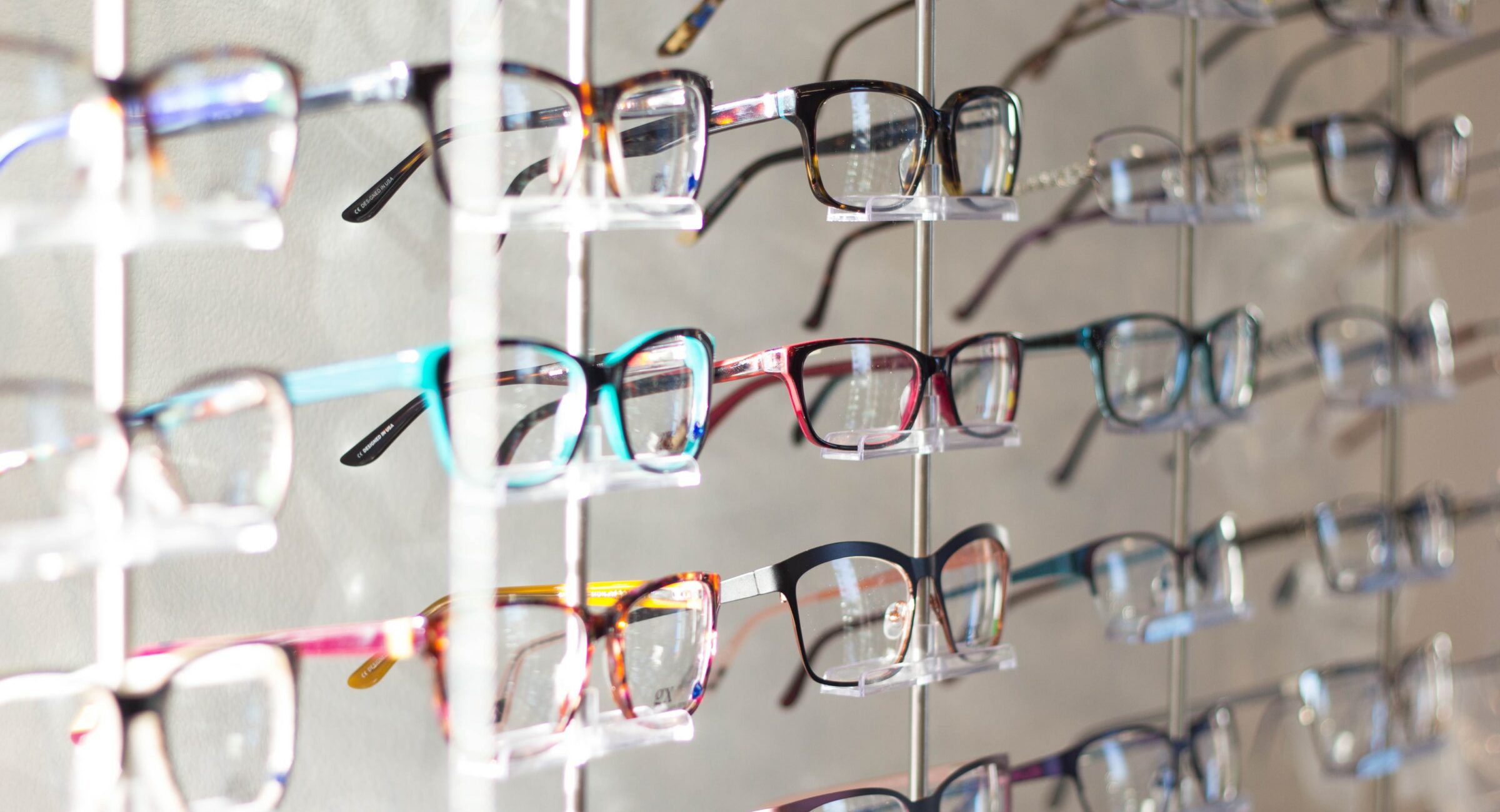 To better understand the finer points of social media marketing, I'm taking a class to learn how to optimize my writing business. Our first assignment is to read and discuss a case study involving the online prescription eyeglass company Warby Parker.
How did a group of classmates change the entire way consumers came to purchase eyeglasses?
For the large majority of us prescription eyeglass wearers, the annual (or semi-annual) trek to the eye doctor consisted of the dreaded puff of air to detect glaucoma. Sitting behind the monstrous dials trying to figure out which lens is better. "Number one? Number two? Number two? Number three?" and so on until none of them were clear and it seemed you were better just hazarding a guess.
Once you passed through the puffs and the dials, you picked out new frames with fuzzy, unaided eyes. With countless choices ranging from $29 - $399 (without the lenses), it was one of the most difficult things to do, especially since you didn't have lenses to help you see if the frames were green or blue. (Been there, done that, got the wrong color!)
There had to be a better way to shop for frames, right?
Let's head back almost a decade to 2010 when four classmates from Wharton School of the University of Pennsylvania thought the same thing. Unhappy with the way consumers purchased prescription glasses, not to mention high prices, they set out to bring prescription eyewear to consumers in a most unconventional way.
In 2015, with an investment of $2500, they forever changed the way consumers purchased prescription eyeglasses and sunglasses and opened Warby Parker—an online distribution eyewear business.
But wait, what about walking into a showroom and trying on glasses? How would a person know what to order, much less be able to return them if they didn't fit or feel right?
Warby Parker had that figured out. They developed a "Home Try-On Campaign" where a person could look through their online store and choose five pairs of glasses—at no charge! Then once the consumer received them, they have five days to try them out to see which ones were the best fit (pun intended!)
Imagine not having to squint in a showroom hoping the frames you've tried on for a nano-second fit well enough to last you for another year or two. Instead, you've got one full day per pair to try out your frames with your wardrobe and take selfies so you can put on your old glasses and see how awesome you look.
And to make those selfies more worthwhile, Warby Parker encourages customers wearing their "Try-On Campaign" frames to post images on Facebook, Twitter, and Instagram, along with any of their own social networks. Now instead of the old dreaded eye-wear shopping, customers are part of a fun experience and enjoy a sense of community.
To help further engage with their customers, Warby Parker posts YouTube videos (both from the company and customers) on eyeglasses. Some contain advice, others show the frustration consumers face when shopping traditionally for glasses.
And, to be socially conscious, Warby Parker has teamed up with the company VisionSpring for a "Buy-a-Pair, Give-a-Pair" campaign. For every pair purchased, they give another pair away to someone who cannot afford glasses. To date, they have given away over 500,000 glasses to children and adults in 50+ countries. Plus, they have provided free eye exams, vision screenings, and glasses to school-age children (source: VisionSpring).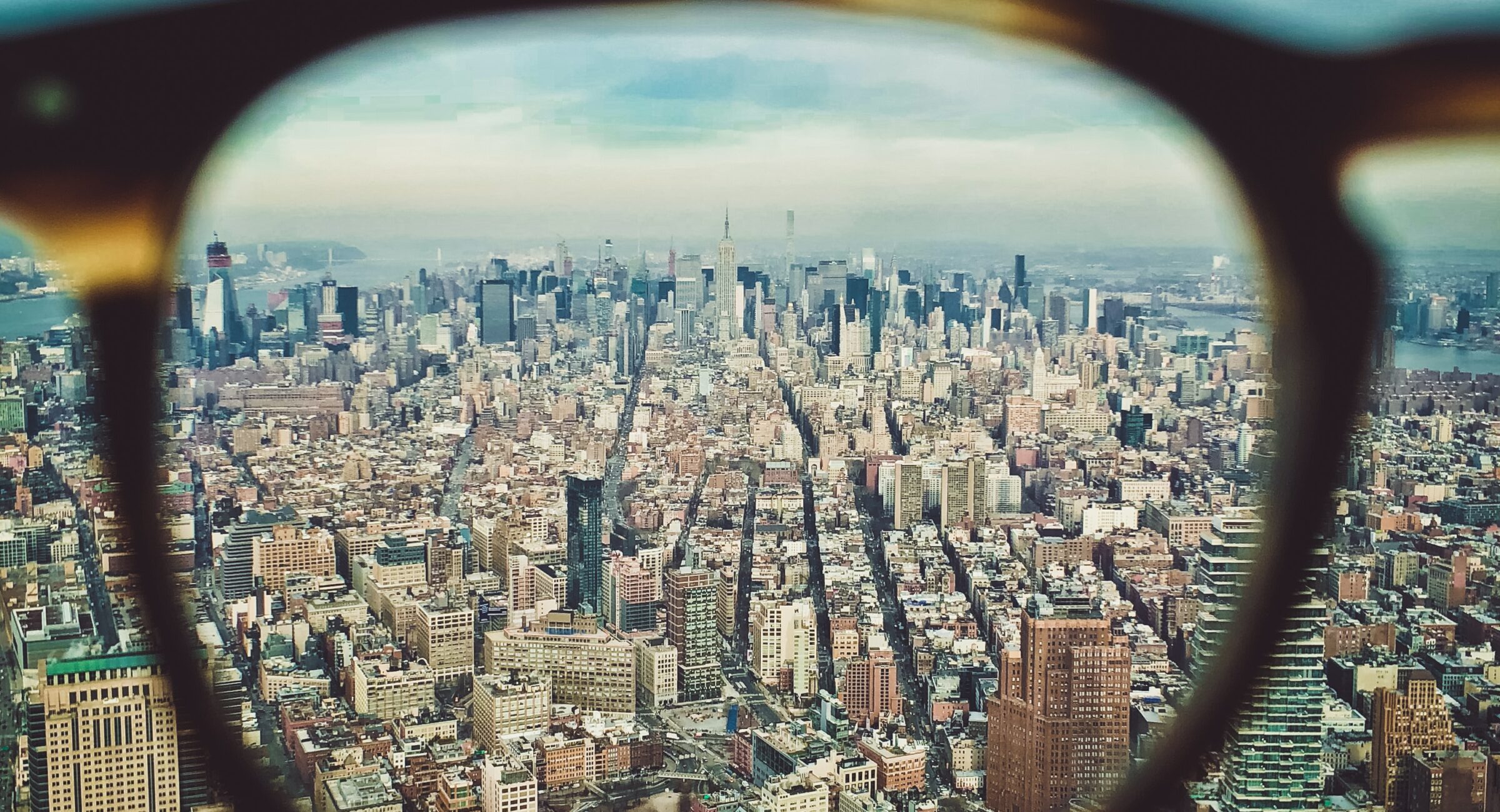 So, recapping this successful business model:
Four students decided there had to be a better way to purchase prescription eyewear.
They understood their business was different and offered free shipping and time to decide on the "Home Try-On Campaign."
They won customers' trust by involving them in the Warby Parker community through shared photos and videos.
They implemented a buy one-give, one social campaign, along with free screenings and eye exams.
Customers now have choices for new prescription glasses and sunglasses. Plus, along with getting glasses for yourself, you're helping someone else see better.
Where do you purchase your prescription glasses? Tell me about it in the comments!
Sources:
Mahoney, L. Meghan, and Tang Tang. Strategic Social Media: From Marketing to Social Change. John Wiley & Sons, 2017, pp. 18-19. Print.