Learn how it all began…
Free ebook
When you become a Bee's Knees VIP Reader!
Get exclusive content, freebies, and a special look behind-the-scenes of how Ella and Shelby met and became friends.
Get your free book today and be in the know!
Women's Fiction/Children's Adventure/Cozy mystery Author
Joan Raymond
Joan's earliest memories of writing go back to the fourth grade. An avid reader of the Happy Hollister's Mysterys series, she penned her first two short stories, "The Mystery of the Missing Bread" and "The Snake That Had Legs." Not best-sellers by any means, but her teacher and classmates loved them, sparking her interest in writing. In sixth grade, her mother gifted her with a 5-year diary, which sparked a passion for journaling and writing, which continues to this day. 
Guardian of the Gifts
Once Alli Harper buys a mysterious box at an auction, everything changes. Will she be able to face her fears and find the rightful owner before it's too late?
The Bee's Knees Mysteries
Books in the series:
Crafty Alibis
Crafty Motives
Crafty Secrets (coming soon)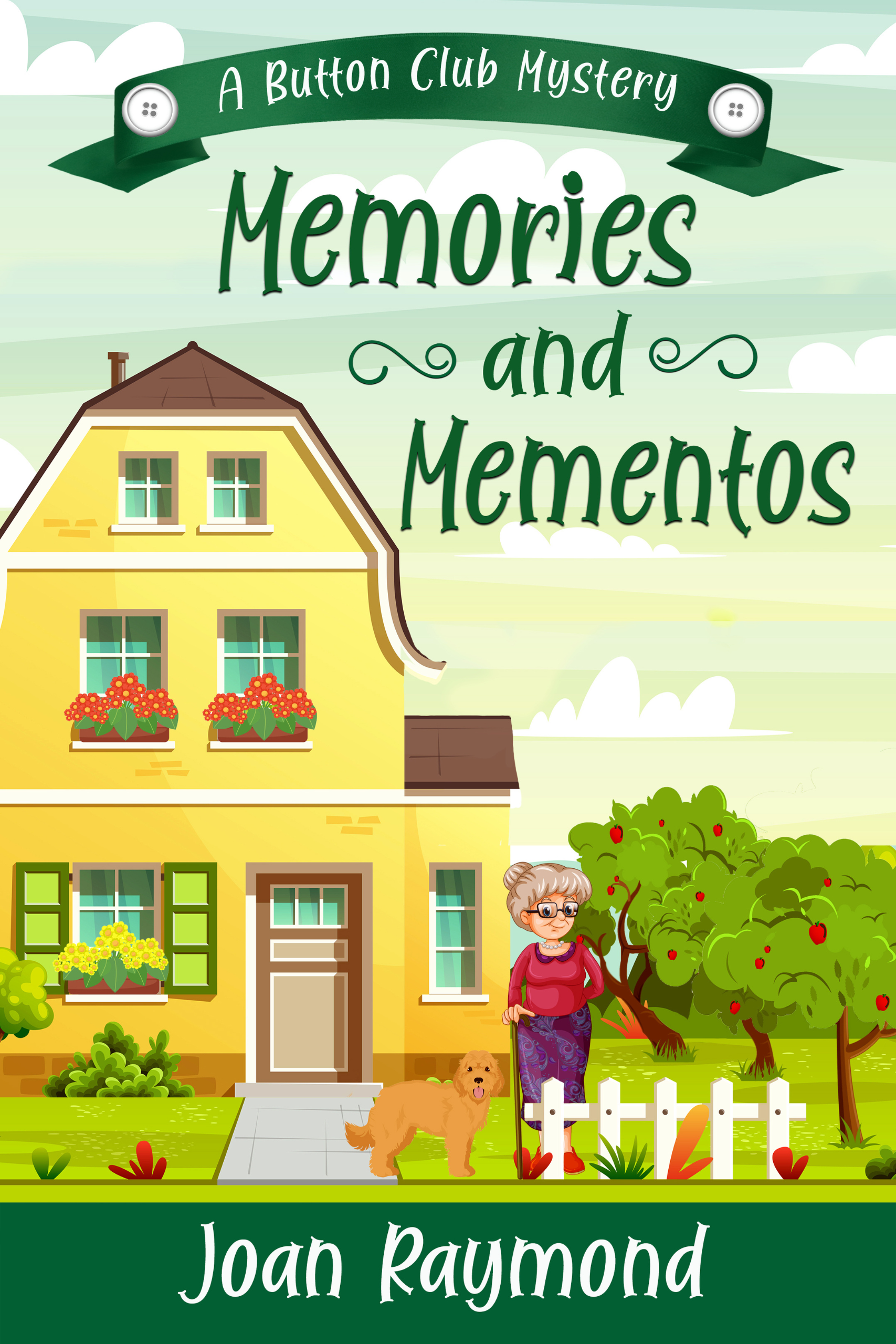 The Button Club Mysteries
Books in this short read series:
Memories and Mementos
Tea Bags and Burglaries
Ghosts and Guests (Oct 3, 2023)
Fly on the Wall
If he'd only known getting his wish would turn his world upside down. Will Alex figure out how to become himself again before his short fly-life runs out?
Review For Fly on the Wall
What a sweet, poignant story from one of my favorite authors. I highly recommend it. Thank you Joan Raymond, you have a wonderful talent.
Review for Crafty Alibis
A great mystery read, I had a difficulty putting it down. The author pulled me into the story with her descriptions… I thoroughly enjoyed it.
Review For Crafty Motives
I became entangled with this book like the first one. I didn't expect the ending to catch me off guard. I can't wait to see what happens next.